I guess I'm kind of lucky, because in my family we have several wine lovers, and it's actually kind of fun to find gifts for them.  All I have to do is give them a bottle of wine
and a little something unique, funny
, or functional to go along with it, and I always get a smile in return.  So…whether your a wine guru yourself, or need to find a gift for a wine lover, the following wine themed items just might be the winer.  Get it?  Winer……Bottoms up!  
These blinged out wine t-shirts reminds me of my family & friends who have a great sense of humor and simply love their glass of wine.
I love that you can basically take your bottle of wine, pour it in this reusable, foldable, wine bag, and take it with you anywhere.  Plus, it's at a super price of $15.  🙂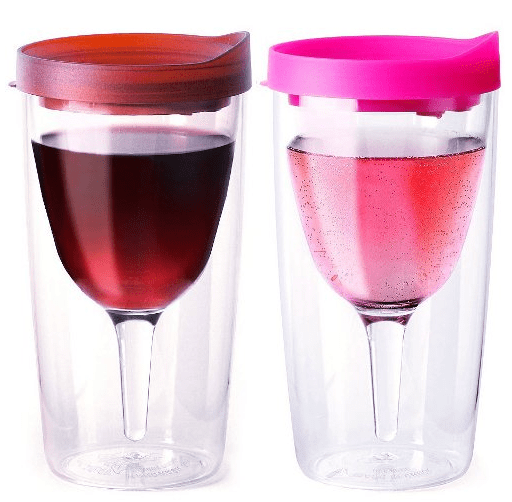 I bought the Santa Vino To Go
wine sippy cups for some of my family members last year.  The best part is, they prevented some spills, which made me a happy camper.  🙂  
Sorry…..I couldn't resist sharing this t-shirt that needs to go along with the wine sippy cups above!  LOL  $20
I really like the size of this Wine Enthusiast 6 bottle wine cooler
that would complement the decor of any kitchen counter top.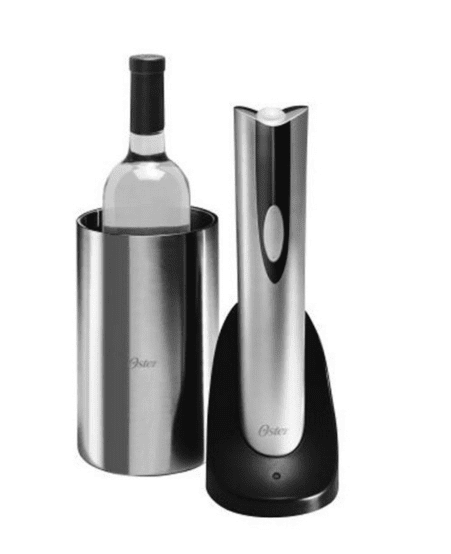 This cordless wine chiller
is perfect for any party gathering, or simply sitting with a friend or loved one on the back patio and enjoying a glass of wine without having to run to the fridge for a refill.  $30
And finally, you just might have this type of couple to buy for.  Love….this set at only $28
I hope you have enjoyed some of my wine lovers gift ideas, and just so you know that some of the links above are my affiliate links.  This means that I might get a small commision if you decide to buy, and I thank you for your continued support of SuperGirlSavings.