There's two types of Star Wars fans, your either one who will eventually see the new Star Wars: The Force Awakens
movie or your so crazy about Star Wars that you collect just about anything Star Wars themed that you can find.  So, if your one of those crazy kind of people, or know someone who is, then the below Star Wars Christmas themed items might just be for you.    
I can't decide if this is considered an Ugly Christmas Sweater
or simply perfect for a Star Wars crazed fan.  What do you think?  LOL  
Love these Star Wars Vans!  Heck, I would even wear these, and I know that my teens would.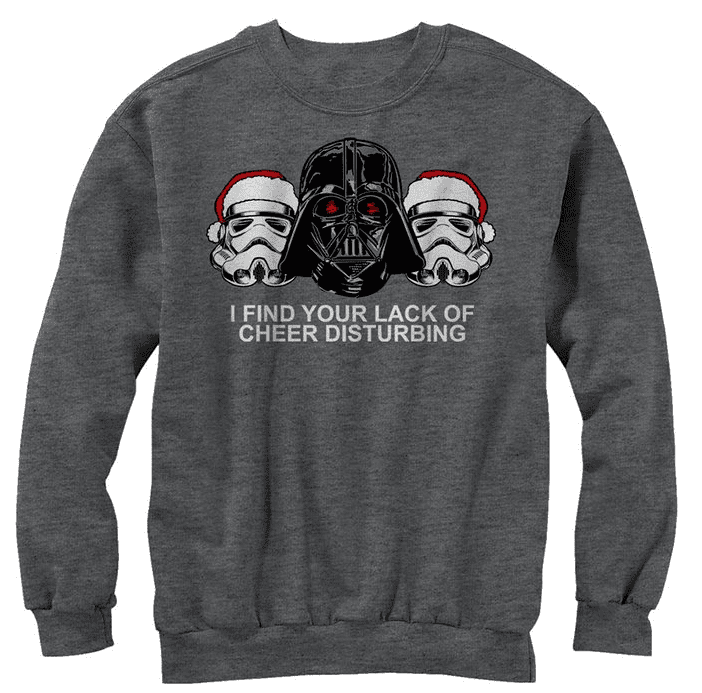 This goes out to all the Star Wars Hum Bugs out there!  It's perfect gift for the guy who not only loves Christmas but Star Wars too!  
You got to love R2D2 with antlers, LOL.  This little guy would make the perfect stocking stuffer for only $8.  
Okay….I'm one of those goofy people who like to wear a Santa hat on Christmas, and if you're a super Star Wars fan this Yoda Santa hat
just makes sense.  🙂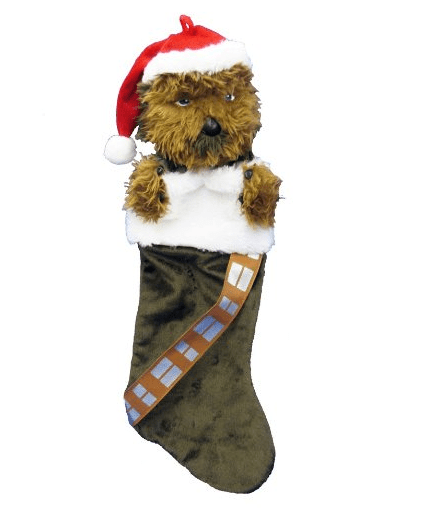 Awww……just look how cute this baby Chewbacca is, and you could fill it will all kinds of fun Star Wars themed gifts!  $18
And finally, if you're so crazy about Star Wars, why not let the entire neighborhood know about it with this R2D2 lawn display.  You can also get a Darth Vador or Yoda, and have all three protecting your Christmas home!  
I hope you have enjoyed looking at all of these quirky Christmas themed Star Wars gifts, and just so ya know that some of the links above are my affiliate links.  If you decide to buy I may get a small commission and I appreciate your continued support of SuperGirlSavings.com.  May the force be with you this holiday season.  
Star Wars Gifts on eBay