It's that time of the year again, where just about everyone is watching their calories and getting fit with some type of exercise.  I did pretty good this past holiday season, and didn't gain any of those dreadful holiday pounds, but I too have a few pounds to lose to get ready for the spring & summer season.  I have always gone up and down in my weight over the years, see below, and for the past several years I've been dealing with some pretty serious injuries such as, a foot fracture, neuroma, and plantar fasciitis.  Ouchy!  So, I thought that I would share in some ways on how I get fit, even though I'm injured, because no matter what my size is, it's important to stay positive and keep on moving!
Skinny Me
Curvy Me
My preferred exercise choice is to go for a long walk or pop in a Zumba DVD, but when I'm injured I hop on my Exerpeutic 400XL Folding Recumbent Bike
, watch my favorite show, and peddle away.  I have had this particular bike for several years now, and it still rides like the wind, it's as sturdy as can be, and a super price at around $150.
Ok….I'm going to be honest and tell you that I resisted getting this Chair Gym
for quite some time, probably because I thought it was made for the senior citizen population only.  BOY was I wrong, this exercise chair kicks my butt, and I mean that literally.  It has three different levels of band resistance, which are easy to do, but seriously challenges my muscles.  It is light weight, has rollers on the bottom, and folds up for easy storage. $148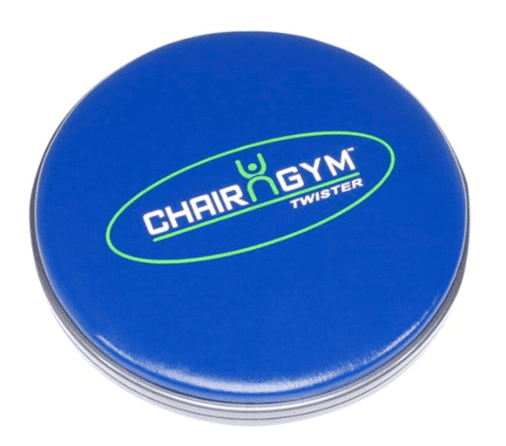 I also bought the additional Chair Gym twister seat
to tone my tummy, and because it's just fun to do the twist again without all that pain. $40
I hope that these exercise tools give you a little hope if your trying to get into shape yourself, even though you have injuries.  I know how hard it is to be in pain and try to maintain your health, but I say that something is better than nothing, and there really is ways to keep moving and grooving.
 Just so ya know, that some of the links above are my referral links, which means I may get a small commission if you make a purchase, at no additional cost to you of course. Thank you for your support!