When I think of Valentines Day there's only one shape that comes to mind, the heart.  
Today, you can find fun Valentines Day gifts, with hearts in mind, that is reasonably priced but also that you might not find in your regular stores.  
Here's some "heart-shaped" gift ideas below for cooks, romantics, jokesters, and divas:   
"This post contains affiliate links, which means that I might get a small commission fee if you decide to buy!  Thanks for all the love"
Your lucky if you have a sweety that loves to cook, because there's a ton of options out there that you can make into a gift basket.   Here's some options below:
This heart shaped frying pan is perfect for serving pancakes on Valentines Day morning, and it's priced at only $7.50 and Prime shipping.
$6.00 @ Amazon
$30 @ Amazon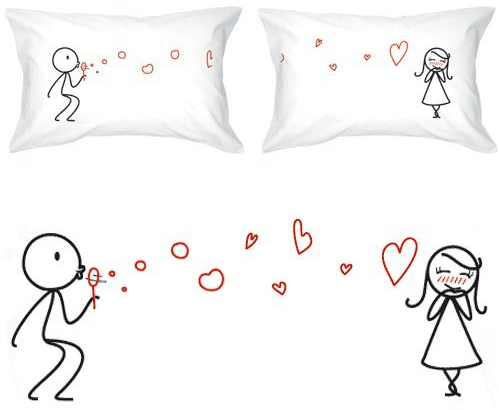 These pillowcases are just too cute, plus you can get the matching mugs below:
Set the mood with these
$7.50 @ Amazon
$14 @ Amazon
If your the silly kind, then you can't go wrong with this "poop" emoji pillow!  This is a gift I would defiantly give to one of my lucky family members!  
$10 @ Amazon
These retro Valentines Day cards take me back to my grade school days in the 70's.  I can't believe that you can still buy these exact same cards with the same artwork, and I had to buy this exact same pack for myself.   
$17 @ Amazon
I always say, Bring on the Bling!  This bracelet is all that and more, and for only $17 on Prime shipping, it will not only steal her heart, but love your budget.  
I hope you like some of my Heart Shaped Valentines Day gift ideas above, and I would love for you to join me on Pinterest, just click on the link below:
Just so you know that some of the links above are my affiliate links, and I may get a small commission fee if you decide to buy.  Thank you for your continued support, and Happy Valentines Day!