This past weekend I hosted a yearly Christmas Party that I have for my girlfriends!  I really look forward to this party, because we all get to get dressed up a bit, and wear our Christmas shirts, sweaters, and jewelry bling.  It's funny,  because I have a large jewelry armoire  that has an entire shelf dedicated to Christmas & winter themed bracelets, necklaces, and rings.  🙂  
So, each year around this time, I love to spend time at my favorite online jewelry stores and see what goodies they have, and take advantage of their holiday sales.  Below, are some jewelry pieces that I think would make anyone in your family a nice Christmas gift.  Also, don't wait to buy because these items are deeply discounted and will sell out quickly,  plus you want to get it in time for Christmas.  🙂   
BlingJewelry.com is just that, full of big, bold, bling-a-fied jewelry at exceptional prices.  They are always running different sales, so check back often.  
These sterling silver red beauties are only $20.99!  Love the deep, red, color and boldness of these earrings.   
Decadent Deco Ring

This Vintage Black Chocolate CZ Cushion Cut 925 Silver Engagement Ring, is so different and unique.  I love the black chocolate CZ's and the price is just right at $35.99, and it's sterling silver!!
Owls are so much fun, and really popular right now.  This little guy is on clearance for only $20, and will go fast.  
Pugster.com is loaded with huge savings on charms, bracelets, and personalized jewelry gifts.  Check out their variety of themed gift sets this holiday season.  
Mom Rocks Sterling Silver Necklace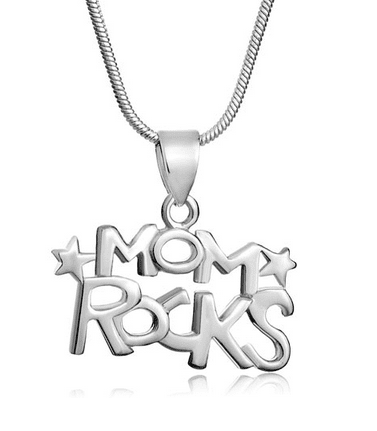 Here's the perfect way to tell you Mom that she rocks!  Only $19.99 
Silver Bag Key Crystal Dotted Pendant Necklace Christmas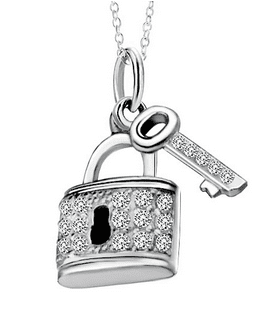 Perfect choice for any couple out there, who wants a little something special.  Only $25, and also available at Pugster.com.
And finally, a great online shop stop is Max & Chloe.  They have fine jewelry, fashion sets, and designer pieces for all.
Andara Take A Bow Ring
I like chic, unique, jewelry pieces that hopefully no one else has, and this designer bow ring is perfect for the holiday season.  $100.00
These are just a few of the jewelry creations that are available at these online retailers, and I hope that you enjoy searching & finding that perfect jewelry gift, and score some super savings while you at it!!   Happy Holidays! 
Just so ya know, that some of the links above are my referral links, which means I may get a small commission if you make a purchase, at no additional cost to you of course. Thank you for your support, and I hope you enjoy shopping for the that pet lover in your family!