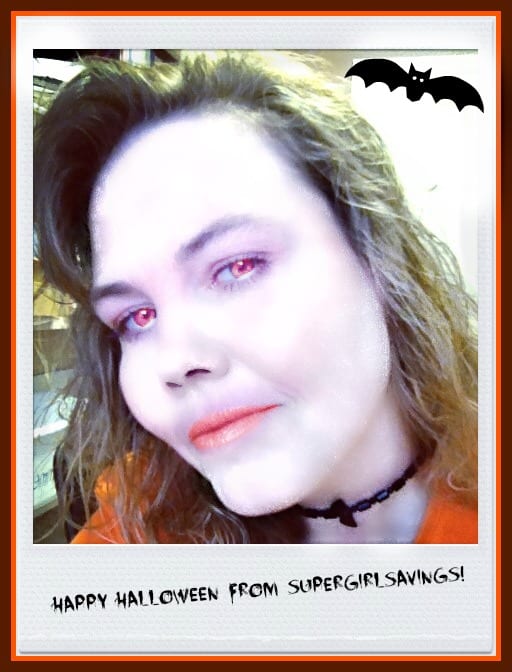 When I was in my teens, I didn't want to dress like everyone else.  I created some unique outfits by mixing up some vintage, new, and hand-me-down clothes & accessories.  
Not only was it a great way to save, but I could spend hours in the thrift stores, vintage shops, and of course malls.  
Today, we have the option of finding quirky outfits online, and today I thought that I would start the 1st day of October by sharing some Halloween daytime styles that you could wear to work, and for some of you, all year round.  
Many of these outfit picks are seasonal, so if you like what you see, get them before they are gone!!!  Also, take advantage of the coupon codes and SAVE!     
(Note: The links in this post are affiliate links, and we will be compensated when you make a purchase by clicking through our links. Read our disclosure policy here.)
I love the skulls, design, and coziness of this cardigan sweater! 
Now these are the tiny details that make wearing Halloween accessories fun!  Love that toothy smily and big eyes!  This one is going fast!  
Love, Love, Love these vintage style cat earrings!  Not only are they perfect for Halloween Day wear, but at $2.60 it's a super savings score!   Check out the other vintage, retro, and cool styles & accessories at Rosegal.com.  
Rosegal also has tons of quirky hair clips, bands, and combs at unbelievable prices such as the Punk Skeleton Hand Hair Band above for only $1.60 and FREE SHIPPING!  Here is a coupon code below: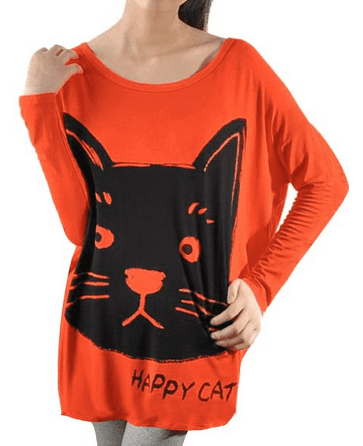 How cute would those vintage cat earrings above go along with this Happy Cat shirt?  Best part is that this shirt is not only inexpensive, but Amazon 2-day Prime shipping is available!  
There are so many Halloween printed scarves to choose from on Amazon, but Bat Infinity Loop Scarf really caught my eye. It would go perfectly over a black sweater or knit shirt!   It's subtle, but still makes a boo-ti-ful statement!  🙂   
To me this is the perfect dress to wear with some black leggings to work, and I love how it comes in at the waist, and flows away from those hips, which is perfect for all us curvy gals out there!  This dress also comes in a variety of Halloween themed prints and sizes.  $18-20 at Amazon.
Amazon's Halloween attire is going quickly, so hurry if you find something that catches your eye as well.