Who becomes a decorating diva when September 1st comes around?  This is when I make my hubby help me get all the orange-colored holiday bins from up in the attic, (trust me colored bins really help when guiding a spouse), 🙂 and I can't wait to open those bins and decorate the indoor and outdoor of my home.  I also like to add a little something new each year, and I find the best time to buy and rack up the savings is at my local fall craft fairs, thrift stores, and consignment shops.  Below are some goodies I've already found this year, and I believe it's important to support crafters and artisans and their passions.
(Note: The links in this post are affiliate links, and I will be compensated when you make a purchase by clicking through my links. Read my disclosure policy here .)
Craft Fairs
Awww the smell of fried donuts and hot apple cider at the annual fall craft fairs, there's nothing like it.  I also love meeting the crafters and see their eyes light up when we discuss what they've created.  My eyes light up when I see how their creation would fit perfectly in my home decor, and so far I found this lovely broom which not only reflects my personality, but the kids will love seeing when they come for trick or treating.
What I love about this broom is that it was only $20, and just a week ago I saw something identical at a big retail craft chain for twice as much, and that was after their 40% discount.  I promise you, you will not only find savings at craft fairs, but many times the crafters will give you a discount on something that your really interested in, and I love that I am coming home with a unique gift or decor item that was made by a local crafter.
Super saving tip:  The crafters are more than happy to make something even more personalized if you ask, for instance I found Amy Brown from Mother & Daughter's Candle Creations and let me tell ya, this girl knows how to make a sweet-smelling candle.  She had soy based candles, in a variety of sizes, at amazing prices, and I knew that I had found a gem when I saw all the people around her table chatting, smelling her candles, and having a good time.  Amy was super sweet, and even made me feel better when I knocked over a few of her candles, by pointing out that her table was on a slanted ground, but I know that I was in too much of a hurry to open and smell all her candles.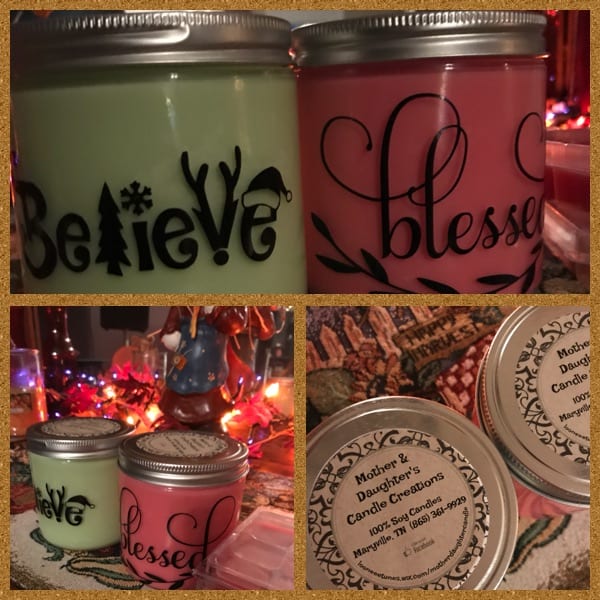 Thrift Stores
Another wonderful way to save on seasonal home decor is at your local thrift stores.  Almost all thrift stores have a e-mail newsletter that you can sign up for and they will give you a heads up on upcoming price tag discounts.
Super saving tip:  Usually the more you buy, the store will give you a discount, and if you're looking to save on Halloween costumes it's the perfect place to look.  I saw a mom yesterday find an entire costume with all the accessories for her child for only $5 bucks, and don't forget local garage sales listings too.
The Dollar Tree
If you have never stepped foot into The Dollar Tree for seasonal decorating, your truly missing out.
Do you see the shelf sitters, lighted glittery pumpkins, and orange lights? All of these items I purchased at The Dollar Tree for only a $1 each.
Super Saving Tip: I know it's only October, but now is the time to get your Christmas home decor items before they are all gone, because other super savers know how cute and inexpensive these items are too.  They go very quickly, and here's just an example below:
And, while your there check out their DIY Tips & Ideas page for inexpensive inspiration, and also sign up for their Loyalty Club and newsletter.
After Holiday Clearance Sales
Okay, back to my orange bins above.  The reason I love to open those bins, is because I get to use the holiday decor items that I bought on clearance after the holidays the year before.  This is the perfect time to buy at Target, Big Lots, Hobby Lobby, Wal-Mart and especially drug stores like Walgreen & CVS.  This is when you can get items for 50% off or more, and it's really the only way to go if you're looking big decor items for cheap.  The down side is, that you have a wait a year to display them.  🙂
Super Saving Tip:  The longer you can wait, and the more you search those isles, you can find these decor items for practically nothing.  Many times I have found expensive Hallmark ornaments or figurines for pennies, because the store simply wanted to get them off their shelves.
Target is one of my favorite places to do this at, because when they clearance their items they mean business, and they always have current, trendy seasonal decor items.
Amazon, E-Bay, Wal-Mart
There are three places that I go to find online buys, Amazon, E-Bay, and Wal-Mart. It's becoming a way of life for most of us in the world-wide web, not only for the budget reasons, but your able to get pretty much anything you want delivered right to your door.  Now I still believe in shopping local, but there are times when I want something specific that's not sold locally, or I just can't afford it.
For instance, last year I bought the above fairy lights, which you can see in the Halloween scene above, that I am have kept plugged in and change my seasonal scenery out all year for $9.00, shipped with Amazon Prime.  I love how these lights add a special glow to the corner of my room and I can basically create any seasonal scene that I want, for my family, friends, and me to enjoy.
Super Saving Tip:  ALWAYS do your homework and check on Amazon, E-Bay, and even Wal-mart.com, (which also offers 2-day shipping without a membership).  You can literally save yourself hundreds of dollars by being an informed consumer, even if you decide to buy in your local store, you can possibly do a little negotiating.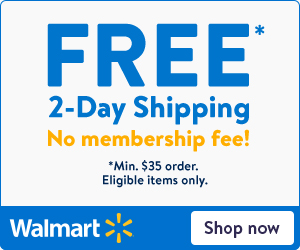 These are just a few ways that I like to save on my indoor and outdoor holiday decor, and if you would like to connect on Pinterest, let me know in the comments below that you did, so that I can follow you back and see your fabulous pins.  I hope that you all have a wonderful holiday season with your family and friends, and I thank you for stopping by and taking the time to ready my ways to save.