Whose ready for some turkey-lurkey on Thanksgiving day?  I know I am, and it's time to share on different ways that I like to save.      
There are some super suggestions out there, and I really love the money saving ideas ideas that I have pinned on my

Thanksgiving Trends

board on Pinterest, and if you want to follow each other let me know.   
Below are some savings suggestions on how my family and I save a little moolah for the Thanksgiving festivities, from canning, dehydrating, clipping coupons, and using money saving apps.  All of this allows us to gobble up some fabulous food and not our budget.  🙂  Check it out below:  
I grow & can my own green beans, sweet potatoes,  green peppers, hot peppers, tomatoes, and herbs every year!    
Which means I will save on the traditional Thanksgiving day dishes such as:
Green Bean Casserole, Sweet Potato Casserole, and sweet corn.  (For some reason my family loves corn) 🙂  
And…for one of my appetizers the salsa that I made with the hot & green peppers and tomatoes goes perfectly with some chips.  Yummy!  
I grow my own herbs & made my own seasoning blends by using this dehydrator
.  
From rosemary, parsley, basil, to sage for the stuffing, it's so easy to grow your own herbs, dehydrate them, and blend them into a seasoning blend.  
Dried, fresh, herbs taste so much better, and with the high cost of seasonings rising, it's just silly to not give this a try.  
I have herbs growing on my kitchen window sill all year-long, and when I need some chives, I just clip, wash, and chop them into my dish.  Super easy!  🙂
My family brings a dish to pass.
My mom makes the best green bean & sweet potato casserole there ever was!  I just hand over the canned goodies that I have, and she just does her magic.  
My sister is the master of mashed potatoes & sweets.  
So, it just makes savings cents for different family members to bring a dish to pass, especially if you have a large crowd to feed.  
DIY homemade dishes & turkey savings 
I am in charge of cooking the turkey & making the stuffing.  
I have spent many years learning how to perfect my Grams's homemade "cornbread stuffing", and I am so grateful that she taught me how to make pies, specialty cookies, and her beloved "perogies"  
For me, I save quite a bit of money by making my own homemade dishes, especially when I am cooking for a crowd.  Also, when I shop at places like Kroger,  
I purchase their store brand turkey, and save.  The price is not only right, but the quality is fantastic.  
So, when the turkey lurkeys go on sale, I stock up, freeze them, and use for future use.   Cha-ching!  
CLIP those Thanksgiving Day food coupons!
Right now, the grocery stores are running sales on Thanksgiving Day food essentials!  From gravy, cake mixes, rolls, and pies!
There are also Turkey Day Coupons that you can print off online and match with those weekly sales or get then in your Sunday paper.  
So, get organized, calculate how much you will need, and don't wait until the last-minute!   
If your not using these money saving apps, then now is the perfect time to give them a try, and save on holiday food, cleaning supplies, or beer, wine & spirits!  
All you have to do, is select the item you would like to buy, scan the product that you bought with your phone, and get the cash amount back in your account, that you can either buy gift cards or cash
in when you have saved enough.  
It's up to you!  I figure that if I'm going to buy these items anyways, why not take advantage of the savings.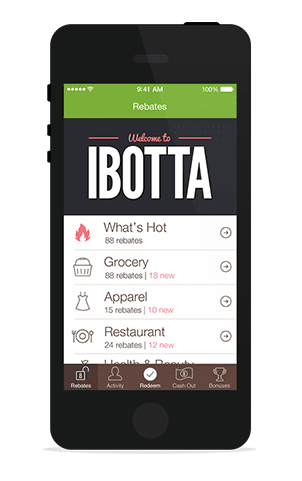 These are just a few ways that I will save on my Thanksgiving Day dinner this year, and I hope that some of you will be inspired to plan ahead for next year and grow your own garden this spring.  
Trust me, you will be surprised how many veggies, herbs, and beautiful flowers can come out of a little, tiny, space, and it's so worth it.  
More than anything, I want to wish everyone a wonderful day of eating, drinking, and spending quality time with your family & friends, and I can't resist saying it……  Gobble!  Gobble!
Just to let you know that some of the links above are my referral links, and if you decide to purchase anything I may get a small commission.  Thank you for your continued support.