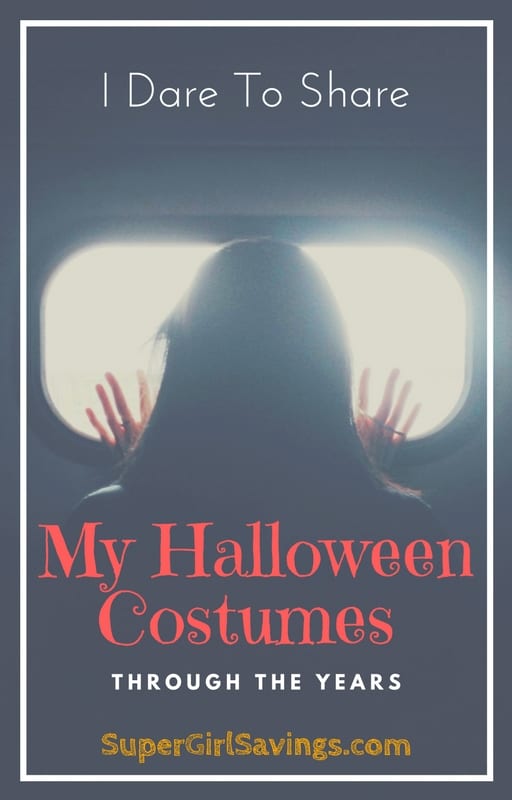 Have you ever taken a stroll down memory lane and looked at your past Halloween costumes?  Well, I thought that I would take the scary plunge and share some of my crazy, frightful, and goofy moments in time below.
This post contains affiliate links, which means that if you click on one of the product links, I'll receive a small commission fee if you decide to buy.  Thank you for your continued support.  
My Babe and Me in 1993!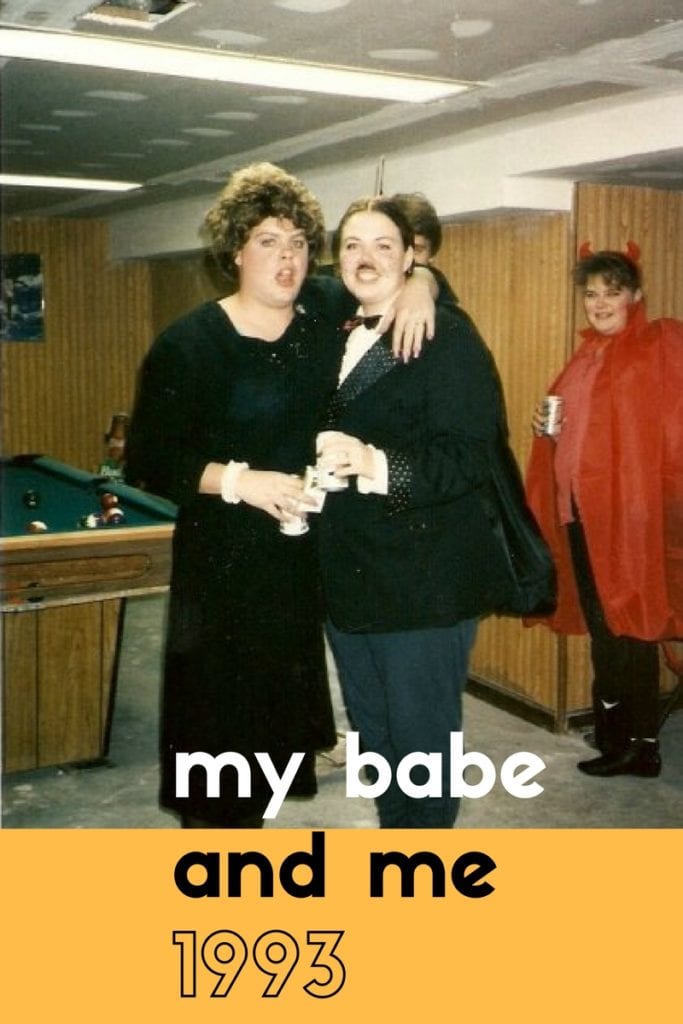 My hubby and I spent our first Halloween party together in 1993, and we decided to dress up as each other.  I did my best to transform him into a beautiful lady with make-up, long, painted, finger nails, and panty hose.  All I remember is how silly we looked, and we both laughed our butts off whenever he had to go to the bathroom.
Pink And Me in 2009
This one just cracks me up, because I can clearly remember those fake eye lashes making me want to scratch my eyes out from itching so much!
But, oh how I loved my long, hot pink hair, and bling!  Also, the glittery sweater and skirt was an outfit that I saved from my grandmother.
Heck, my "Grams" didn't realize what a diva she really was.
Pirate Mates in 2012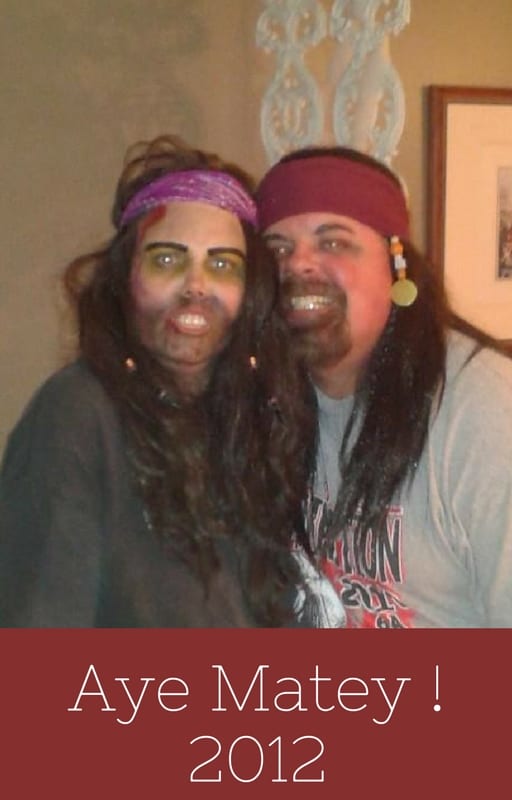 I'm truly blessed to have a soul mate, that's just as silly as I am, and willing to put himself out there for the whole world to see.
I really enjoyed putting the pirate inspired make-up on the two of us spooky pirates, and I thought we looked like brothers.
Batty Me in 2013
I chose to go a little Bat-Glam with this cute black, bat, choker and the brightest Halloween orange top I could find.
I work in a medical office during the day, and this paired really well with my black scrub pants.  🙂
Geek Girl Daughter in 2011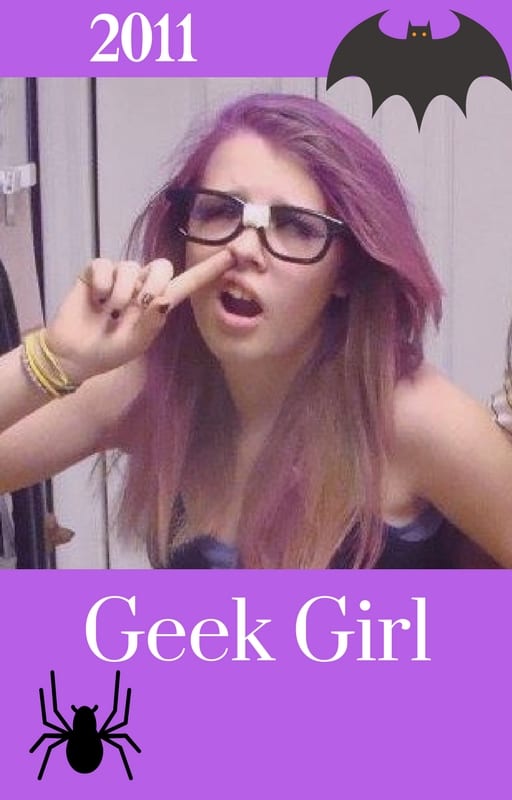 And finally, I had to share my daughter's Geek Girl costume from 2011.
Every time I see this, it makes me chuckle, because she really played her part well.  Except, the finger up her nose is kind of gross.
I hope you liked some of my Halloween pictures through the years, and I only wish that I would have had more from my childhood.
It's really kind of cool that we can take a picture, and share it instantly with our family and friends.
In fact, all the pictures above were ones that had been posted by me or others on Facebook and Instagram.
I then noticed that I've been on FB since 2008, and I can literally see a slide show of my family & friends grow up through the years.
It really is kind of special, and I hope that you all of a safe and spooktacular Halloween week and night.
Please share your Halloween costumes of the past with me, by commenting below or add a link, so I can see what crafty creations you all of come up with over the years.