Who doesn't love to give or get gifts that say, "I know you, and I know what you like"! Well, here is a suggested way to give a unique gift this holiday season, that you made yourself, and will let that person know that you put a lot of thought & time into their gift.   
Below are two FREE online beginner's sewing classes where you will learn to make a drawstring bag, bucket bag, reversible tote, and zipper pouch.  You could pick out a personalized fabric pattern, such as Chicago Bears for a sports fan or owls for a tween or teen.  The creative, personalized, patterns are endless, and you can find more deals and ideas at fabric.com.  
What You'll Learn
Creating the exterior and lining of your drawstring bag
Different ways to embellish a bag
Making drawstrings and threading them
Applying interfacing to fabric for reinforcement
Fashioning a circular template for the bucket bag bottom
Adding stitch detailing for handle texture
How to turn your lined bags out and finish the edges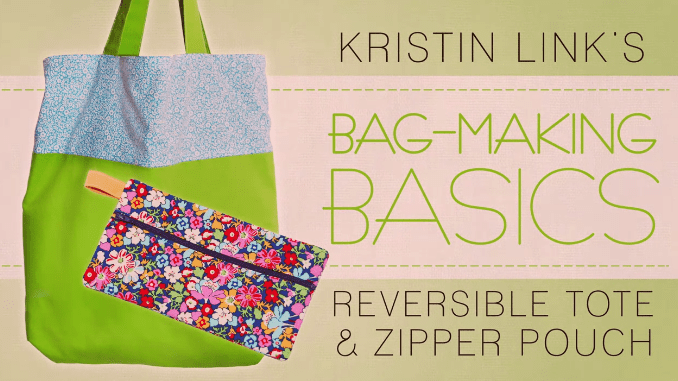 What You'll Learn
Creating a flat boxed bottom for your tote
Making handles and a pocket in contrasting colors
Applying interfacing to fabric for reinforcement
Kristin's clever trick for easily inserting a zipper in your pouch
How to line your bag and finish the edges for a polished look
You have the option to purchase the available kits for all of the projects above at Craftsy.com store, or as I mentioned above, you can pick out your own fabric and accessory details at places such as Fabric.com
.  This online fabric super store has competitive prices, and they are always running online sales, so check back often this holiday season.  I hope that you take advantage of these FREE  mini classes & while your there be sure to check out some other classes that you may want to try.  
Just so you know, that some of the links above are my referral links, which means I may get a small commission if you make a purchase, at no additional cost to you of course. Thank you for your support, and I hope you enjoy!