I can't seem to get enough of the super gifts that are available to give for the Christmas crazed person.  If you know someone who has every room in their house decorated in some type of Christmas theme, or they dress their animal up in an elf or santa costume, (I admit, I'm guilty of this one), and my personal favorite…..they actually dress their toilet up to look like Santa then they are Christmas crazed!  🙂   So, here are some really fun, festive, gift ideas to give to those over-the-top decorating divas out there!    
Santa Toilet Seat Cover and Rug Set
What can I say?  There really is such a thing as a Santa covered commode.  LOL
 Reindeer Magnetic Salt & Pepper Shaker Set
Santa Claus Suit Christmas Handbag Purse with Matching Cell Phone Holder
(Amazon.com)
This Santa purse and matching cell phone holder is just down right diva!   It's perfect for a teen or the ultimate shopping queen.  🙂
Christmas Tree Snowman Holiday Sequin Top 
This Christmas top has it all, decorated trees, snowmen, and plenty of bling!  It's perfect for work wear or an upcoming holiday party!  
Christmas Rudolph Reindeer Hat with Poms and Bells
(Amazon.com)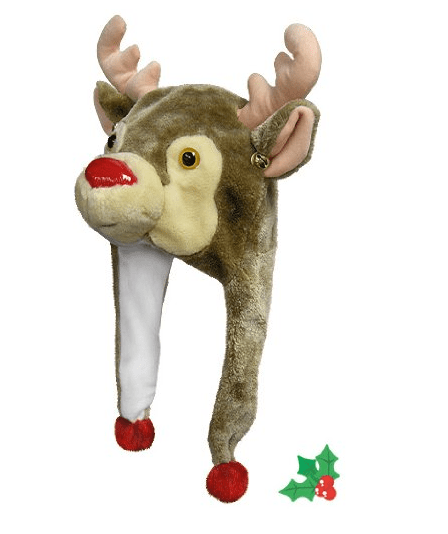 I know that there are a lot of Rudolf lovers out there, and this hat is not only funny, but warm.  LOL   
Heel Comes Santa Claus
I have to say that I have never seen Santa heels before, and since I love to share unique gifts, I think that these most certainly qualify!  These beauties are available at Modcloth.com, and I highly recommend that you check out their awesome collections of gifts in all price ranges.  
Just so ya know, that some of the links above are my referral links, which means I may get a small commission if you make a purchase, at no additional cost to you of course. Thank you for your support, and I hope you enjoy shopping for the Christmas Crazed Fanatic!