Do you have those certain friends on Facebook and Twitter who like to give you a daily Christmas or Halloween countdown?  Sometimes I find it irritating, but that's just because I'm not quite ready for the holiday season to begin and end so quickly.  Needless to say, Halloween is right around the corner, and it's time to think about what costumes, decorations, Halloween party theme and food ideas you might want to have this year.    
One of the best places to start your search for Halloween inspired ideas is HalloweenCostumes.com.  Here you will find costumes in all sizes, decorations, and party essentials that you just can't find in the regular store.  You can also save big money by joining their Costume Club, and get a discount on your first purchase.   Here are some of my favorite costume picks below.     
*Just so ya know, that some of the Halloween costume picks below are my affiliate links, and I may get a small commission if you decide to buy.  Thank you for all of your support.*
I love this ladies Minion costume, because you can easily wear this to work, and then go to your Halloween bash.  I would just add some black leggings if you wanted more coverage on your bottom half.  $40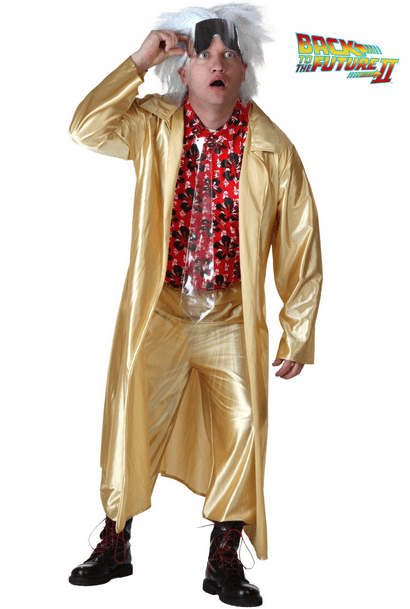 How many of you loved the Back To The Future
movies?  This "Doc" costume will be a big hit, and bring back a lot of fun memories for your friends & family when you walk into the room.  $59 
I couldn't resist sharing this little German toddler costume.  Seriously, look at that "Sippy Stein" cup.  $29 
This Queen Of Wonderland costume if for all of you curvy divas who like to dress to impress at your Halloween parties.  It comes in sizes 1X-5x, so get yours now before it is gone.  $49 
AND….here's a super way to save!  Buy used costumes!
 Save this Halloween by shopping pre-owned costumes from HalloweenCostumes.com.