Valentines Day is right around the corner, and I know that most people give gifts to their sweetie that is well thought out, and has a wonderful meaning behind it.  
And then…..you have some people who are clueless as what to get their loved one, and end up buying something that most people DON'T want to get for their Valentines Day gifts.  
Here's what I mean below:  🙂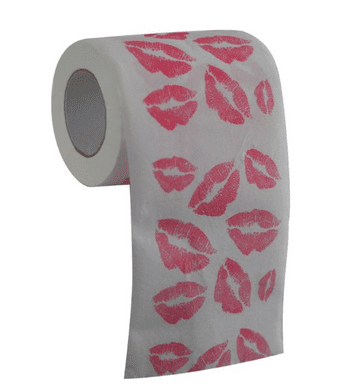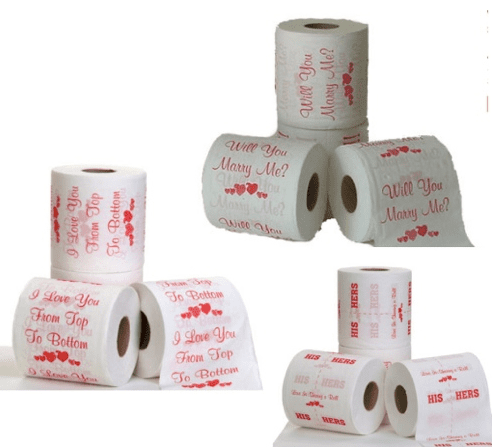 Although, I must admit that the above printed love sentiments on TP makes me chuckle, it's still not something that I would want as a gift for Valentines Day.  
Heck, if you really wanted to give a gift like this, you could get some cheap, bright red lipstick, and kiss a toilet paper roll yourself.  LOL
Ummmm…..I don't think I really need to explain why this is a Valentines Day Gift Bust!  🙂
Although this Valentines Day costume is cute, I think that most ladies want to save these outfits for Halloween.  
And if you're a mom, the last thing that you want to do is wear a heart headband.  Just saying….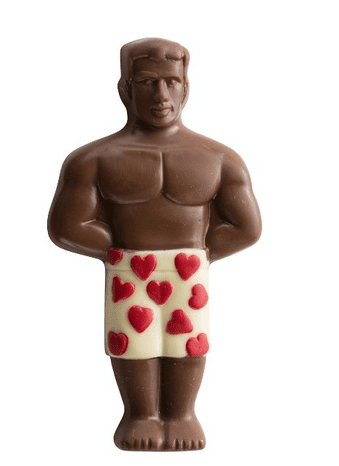 I suppose you could give this to your guy if you want him to get in shape, but I don't know if he will feel the love that goes along with it.  XOXOXO!
And finally, under no circumstances should you give this gift to anyone, ever!!  🙂
In all fairness, I know that there are plenty of very happy couples who would love to get some of these Valentines Day gifts above, and if you do, please be brave and share with the rest of us.  
(Just to let you know that some of these links above are my affiliate links, and I may get a small commission if you decide to buy).
Thank you for your continued support, and I hope that you have a love filled Valentines Day.