The last two weeks I've shared some luxury, sweets, and DIY Valentines Day gift ideas, but now it's time to bring on the jewelry savings!  So, get ready to see some eye-catching bling for CHEAP, and there's something for the divas, dudes, and kiddies too!  Remember to watch the shipping deadlines & some of these gems are on clearance, so if you don't buy you can kiss them goodbye!   🙂  I hope you liked that little ditty….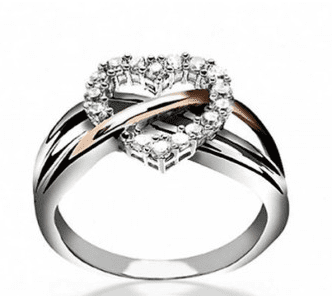 Sometimes the design of the ring with a little added bling is all you need.  This X Marks ring is cleverly intertwined with two-tone sterling silver & 14K gold vermeil.  It is priced at only $60 from Blingjewelry.com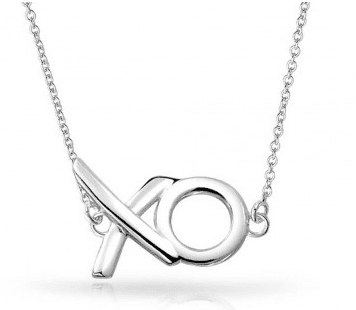 Ladies love simple, smooth, unique designs,  especially when it comes to their necklaces.  This sterling silver XO necklace is perfect for all ages and at the $20 price it can't be beat.  

BlingJewelry.com

     


This custom engraved heart pendent is just simply cool.  I love that it could be a picture of you and your better half, your kids, or heck let's go for the dog or kitty.  LOL  It's available at PicturesOnGold.com for around $50.  Super Gift!!     
Also, if you are really into charm bracelets, like I am, you can get this fabulous sterling silver beauty below for $199.  I know it seems pricey, but it's sterling silver with all the charms ready to go.  LOVE this bracelet and so will you lady Valentine.  🙂
Posh Charm Bracelet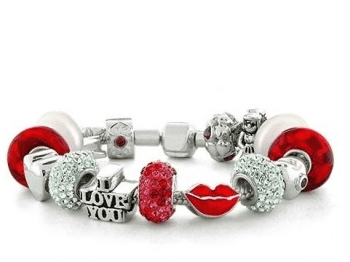 If you can't afford the bracelet above there is another way to get a really cool Valentines Day bracelets for just about anyone.  Just head over to

Pugster.com

.  They are running a huge Valentines Day promotion and you can basically build your own bracelet with charms that start as low as 1 penny.  Now….how cool is that?

  Joelle's Petite CZ and Cursive Love Promise Ring
And finally, the Red Hot Heart earrings, and pretty Sterling Silver "Love" script ring is from one of my favorite online jewelers

Emitations.com

.  They have a variety of Valentines Day jewelry & sales going on for the month of February, and they have an awesome selection of prom and wedding accessories.        

  Just so ya know, that some of the links above are my referral links, which means I may get a small commission if you make a purchase, at no additional cost to you of course.  Thank you for your support, and I hope you enjoyed looking at some of my super Valentines Day jewelry finds & savings.