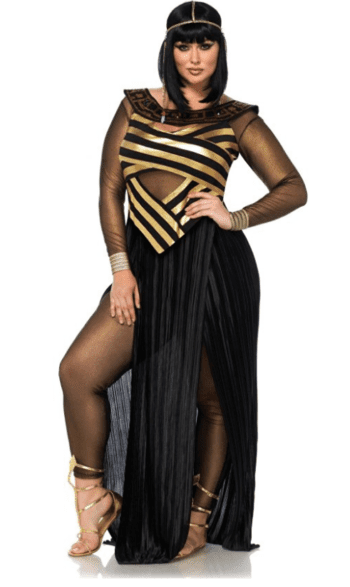 With Halloween just around the corner, it's the perfect time to take advantage of all the costumes deals that are currently going on in the stores.  The sad part is, if your a plus size gal, the selections for fun, flirty, curvy costumes are pretty bad.    
So, I thought that I would share some super cute, diva style costumes for all of us ladies with some curves that aren't afraid to show them.  To save some extra moolah on your costumes, remember to sign up for the following online retailers e-mail newsletter and take advantage of their current savings.
These are just a few plus size Halloween costume ideas that I found online, and I encourage you to continue to try and find your flirty, fabulous, and fun costume this holiday season.  Just so ya know, that some of the links above are my affiliate links, and I may get a small commission fee if you decide to buy.  Thank you for your continued support of my website, and I hope that you have a safe & spooktacular Halloween.
I love the coverage, details, and broken tights on this broken doll costume.  It's available at HalloweenExpress.com for around $50.  The wig & shoes are separate, and I would defiantly have to wear some pink hair & shoes like the ones below.
Womens Platform Mary Janes Baby Pink
I don't know about you, but this Gladiator costume not only looks tough, but I'm loving the royal blue color.   Just add some wide-width gladiator shoes like the ones below and your ready to kick some butt.   

  Only certain gals are gonna wear this retro flight attendant costume, but I say if you got it flaunt it! 🙂
Here's another retro, bewitching witch costume that let's you flaunt some legs, but honestly, I am really loving the black and white tights above!