Some of the best Christmas gifts that I have gotten over the years, were the ones that brought me back in time to when I was a kid.  Now….I'm an 80's babe and I can TOTALLY remember such popular candies as Airheads
, Astro Pops, and if you were really cool, you whipped out your Bubble Tape gum roll.  (LOL)  In the 70's, my sister and I would take turns pretending we were DJ's with my dad's turntable, and boy did we wear out Michael Jackson's, "Off The Wall" record album.   I still have some of his songs on this record in my workout playlist on itunes!
And in my teens, the heavens opened up with the launch of MTV, and I can still remember getting together with my friends after school to watch the bizarre, cool, videos, and it's a memory that I will never forget!  
I also remember some of the classic Christmas movies that I watched with my grandparents, such as, "It's A Wonderful Life" and every year I still sit down and watch this movie with my hubby.  It's a perfect way to celebrate the Christmas season, and remember what the true meaning of Christmas is all about…..The gift of everyday life.  So, in the spirit of the holiday season I thought that I would share some of my top Amazon retro gift ideas, and where to find them if you're in need a nostalgic gift.    
I don't care what age you are, you can always can remember your favorite candy when you were a kid.  My grandmother would talk about going down to the corner store in Chicago and getting stick candy for practically nothing.  It was a real treat for her during those times, because of the Great Depression.   Here's a neat little gift idea for great/grandparents out there: 
Both of the above gifts are available at Amazon, and what's really neat is that you can create a decade of candy gift for anyone on your list.  
How many of you still have some vinyl records out there, just waiting to be played?  Or maybe, you would like to give your music loving teen a new way to listen to some great old classics.  Either way you can't go wrong with this top-rated Jensen turntable for less than $50 at Amazon
Belt Driven 3-Speed Stereo Turntable – 33/45/78 RPM

Auxiliary Input Jack for Connecting Your iPod, MP3 or other Digital Audio Players, Direct MP3 Encoding from the Turntable or Auxiliary Line-in to Your PC (Software and USB Cable Included)

RCA Line-out Jacks, Pitch Control for Adjusting the Record Speed, Volume Control, Tone Control, Power Indicator

Stereo Headphone Jack, Stereo Speaker System, Auto Stop Switch, Dust Cover

Power: AC120V 60Hz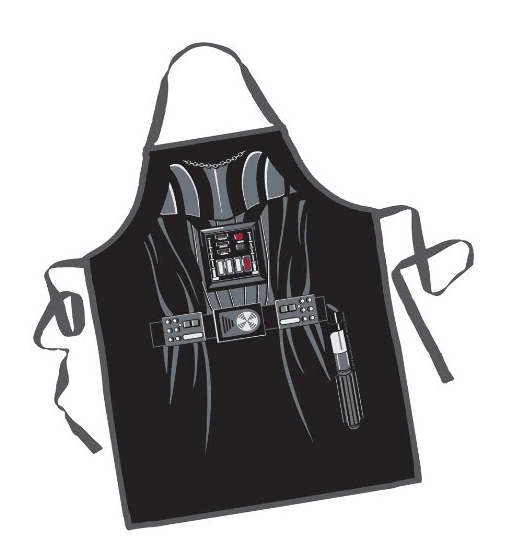 I can't say enough about my love of Star Wars!  Not only did I enjoy these movies as a kid, but now I get to watch them all over again with my teen son, who is also an avid fan.  We both can't wait for the new 2015 Star Wars movie to come out, in fact we've pre-planned a mom & son date to see this at the show.  The above two Star Wars gifts are available at Amazon.
Believe it or not my parents owned one of these VW vans, same color too!  This is the perfect gift for the groovin 60's lover and it's available with many other retro gifts at Amazon.com
.
I could go on and on with different retro Christmas gift ideas, and if you click on any of the links above you might find something that sparks a memory of your past.  Just so you know, some of the links above are my affiliate links, and I may get a small commision if you decide to buy.  I thank you for your continued support, and hope that you have enjoyed going back in time with me.