My M&M's Sweetest Sale of the Year: 20% off everything, no minimum. Use Code: MYVALENTINE20. Valid 2/2-2/3.
How many of you remember your grade school Valentines Day parties?  Now, I hate to share my age, but I went to grade school in the late 70's, and I can still remember that each year we would get to make the ultimate Valentines Day mailbox.  If you were smart, you would use a Kleenex box, because it already had the slit on the top, and you could tape, glue, or stick just about anything you wanted on it.   Of course, the Valentines Day cards were the hi-lite of the party, but I have to admit that I loved getting the red, heart-shaped lollipops, and "Sweetheart" conversation candies.  At that age we would sit around and giggle when someone would give a heart candy message that said, "Your Mine" or "I Love You" personally.  Today, I still get joy when I see unique, personalized, candy gifts, and here are some sweet treats that are available at

My M&M's.com

.  
Personalized M&M's and Candy Dispenser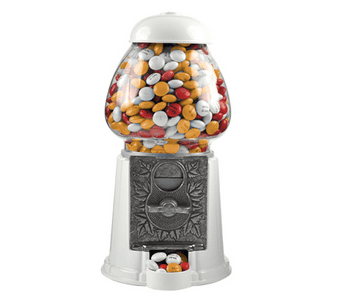 I love this M&M candy dispenser, and you can put together any M&M color combo, custom icon, or personalized messages that you want.  Check out the already made

Smooches

blend below!  
Heart Tote With Personalized M&M's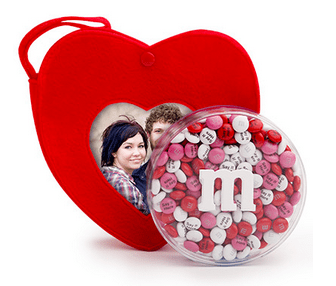 With this Heart Tote, you can put a personal picture in the front flap, but you can also put a face image on the M&M's!  How cute would a face shot of you, your special someone, kids, or animals be on this custom M&M?   Shoot, I may have to buy some for myself and put my hubby's face on some, so that I can eat one when he is irritating me.  LOL  Not only would it be a super stress reliever, I would get some delicious chocolate out of it, which always soothes my soul.  🙂  (Love you honey)!  
And if you're looking to get a little personalized bag of M&M's, here is a 7 oz bag that ranges in price from $9 to $15.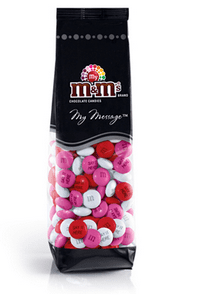 Just so ya know, that some of the links above are my referral links, which means I may get a small commission if you make a purchase, at no additional cost to you of course. Thank you for your support, and here's to enjoying some sweet treats with your Valentine!