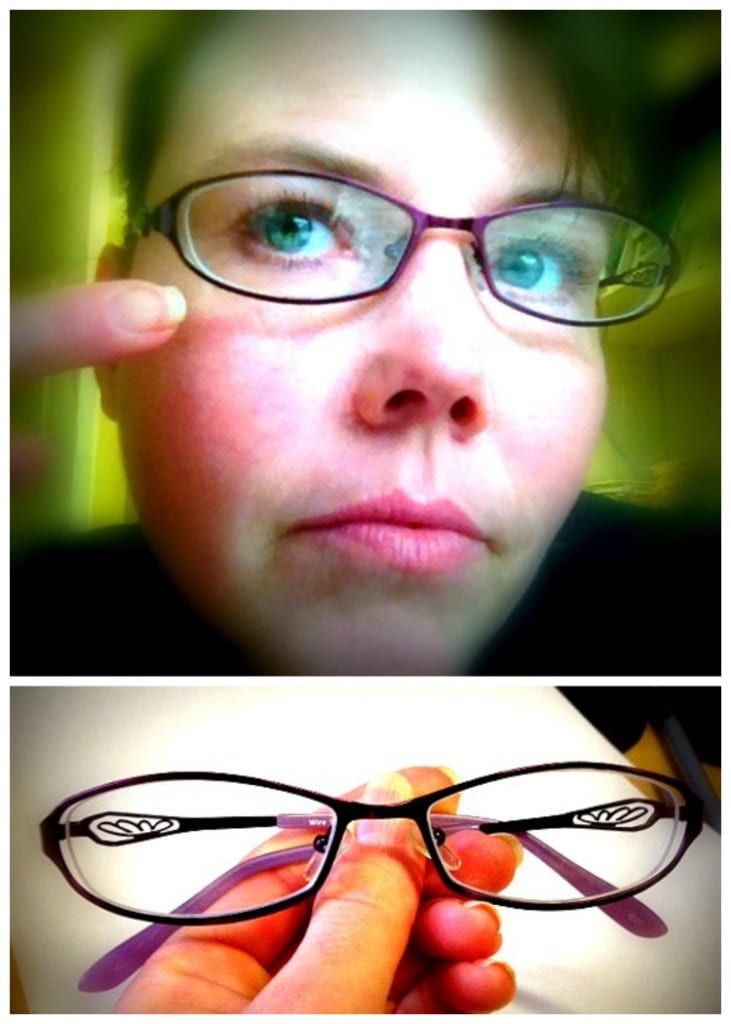 So last year I decided that I was going replace my one pair of expensive glasses with several cheap pair of online RX glasses, and then I wouldn't have to worry if I misplaced them.    
Some of the following links are my affiliate links, and I may get a small commission if you click on a link and decide to buy.  I appreciate all of your continued support.  🙂  
I don't know what it is about my prescription glasses, but for some reason I get so wrapped up in my daily projects that I tend to take them off my face, and leave them behind.  Thank goodness I have a hubby who knows me really well, and he has been known to find my glasses in the garden, garage, or in the deep crevices of our couch.  
Now, let me clarify, although these glasses are inexpensive, I find that the quality, vast variety of styles, and online shopping experience is top-notch.  
Today, I'm just sharing a little love for GlassesUSA.com
All I have to do is pick out a pair of funky glasses, add upgrade options if I want, figure out my size, (each website will show you how to do this), and add in my prescription information.  (they might ask you to fax or email your eye prescription to them).  I then add my glasses to the shopping cart, apply any discounts codes that I was given, and hit send.  My glasses are sent through the mail, and on my face in about 2-3 weeks.  
Super Saving Tip:  Many times if you are a first time buyer, you can score a FREE or super discounted pair of glasses to try.  You should also sign up for their newsletters, because this is where I continue to get rock bottom discount codes for future eyewear purchases.  
In closing, if your like me, and feel the need to have several pairs of RX glasses, I highly recommend that you give these online eyewear retailers a try, and by the way if you have a flexible spending account, these RX glasses qualify!  Now, go have some fun and find some comfy, trendy, colorful glasses for yourself.