I love to share in ways to save, and one of my favorite tips, is encouraging everyone to take the green thumb challenge and start growing your own food.   It doesn't matter if your limited on space, you can grow in containers, raised bed gardens, or even a bag!  
What does matter to me when your starting a garden, is buying Organic, Non-GMO seeds, because I try my best to eat food that is clean & chemical free.  I am not a organic fanatic, because in reality, it's not always possible or economical for me to eat this way.  So, it's just awesome that each year I can grow, preserve, and serve unjunked food to my family, right from a garden that's in my backyard.  (LOVE IT)       
So where do you start?   Well, you can start small and grow a herbal garden, greens garden, or pepper garden , or if you would like to start big then I highly suggest you take advantage of this super sale below: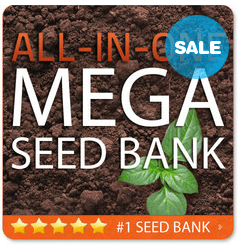 What's Included:
55 varieties of crops.
112,000+ seeds in total.
Pack of seed starting soil pods so you can start your seeds indoors.
Large Seed Storage Vault featuring a re-sealable vacuum sealed top (keeps seeds lasting years longer + superior moisture barrier.  Pest, insect, and rodent resistant.  Freezer safe)
Rated 5-7+ year shelf-life if stored in cool/dry location. Packaged for long-term storage.
Did you see those super saving numbers above?   55 seed variety, 5-7 year shelf-life, and $119.99 for organic, Non-GMO quality seeds!!  Cha-ching!
Now, head over to SeedsNow.com for more information, and if you just want to try starting small, then check out the .99 cent seed sample packs and grow your first tomato!  🙂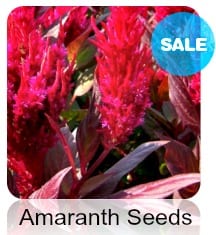 Just so ya know, that some of the links above are my referral links, which means I may get a small commission if you make a purchase, at no additional cost to you of course.  Thank you for your support, and I hope you take the plunge and become a gardening green thumb!