If there's one site that I can't brag about enough it's Jane .  It's a cool little boutique with daily deals on trendy clothes, jewelry, accessories, and home decor.  They carry a wide variety of items for babies, kids, teens, women, and plus size divas too!   Jane's inventory changes daily, so you must buy before the tic toc of the clock ends.  Here is just a little teaser of what's happening today at Jane.  

SORRY, THESE SUPER DEALS ARE EXPIRED!
BUT CHECK OUT THE OTHER DAILY DEALS!
LOVE this WOOD FAMILY NAME MASTER-PIECE that you can put your family name on and available today for only $26.00 and going really FAST!  Perfect gift for any holiday as far as I'm concerned.   
 SORRY THIS SUPER DEAL HAS EXPIRED!
Or how about these awesome Bold Striped Maxi Skirts for only $13.99
SOLD OUT!  BETTER LUCK NEXT TIME
And finally, if you're looking for a little something for Valentines Day, this Open Heart Necklace for ONLY $4.99 is one sweet deal!  🙂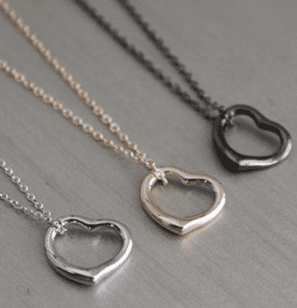 Just so ya know, that some of the links above are my referral links, which means I may get a small commission if you make a purchase, at no additional cost to you of course.  Thank you for your support, and I hope you don't hesitate to check out the super sweet deals going on at Jane.