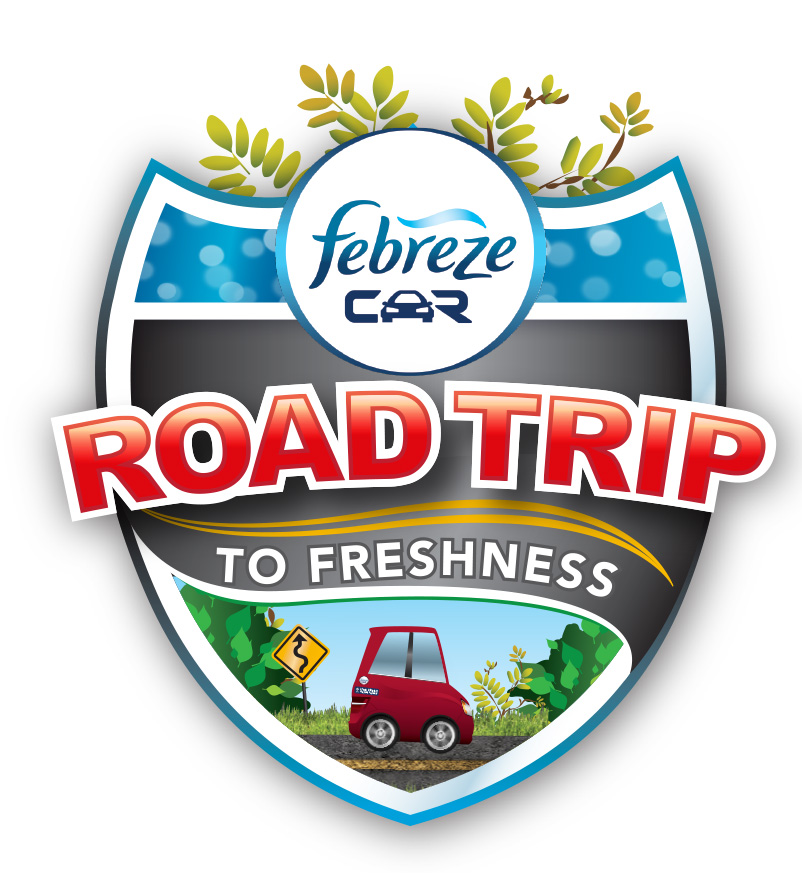 How many of you remember taking a family road trip as a kid, and after a couple of hours the car reeked of stinky feet, smelly breath, and dare I say it, funky farts!  In fact, I really believe that my Dad would purposely build up his flatulence for an entire month so that he could release it slowly for my mom, sister, and I to enjoy on our ENTIRE trip.  🙂  
Today, I would say that my two worst smelling situations is my teenage son's stinky bedroom, and the staggering stale air that blasts through my heater when I turn my car on in the wintertime. Thank goodness, there's a way to combat these stinky car syndromes, or in my case, my son's bedroom with the odor fighting action of Febreze car vent clips.    
Just so you know, the following post is sponsored by SheSpeaks/Febreeze, but all of the opinions are my own, and I was thrilled to get this road trip game board car with Febreze car vent clips to use and review.  Seriously, how cool is this!!       
First, I placed a Linen & Sky Febreze clip in my car, to help with the winter time staleness that blast out when I turn the heat on.  In fact, it will come in handy this week as my sister and I are going on a road trip to Nashville, TN this week!   I like how easy it is to attach to any vent in your car, because some people might want to place it in a more discreet place.   
Next, I gave a Midnight Storm Febreze vent clip to my niece, and she chose to place hers on the front dashboard, and as you can see, she gives her vent clip a big thumbs up!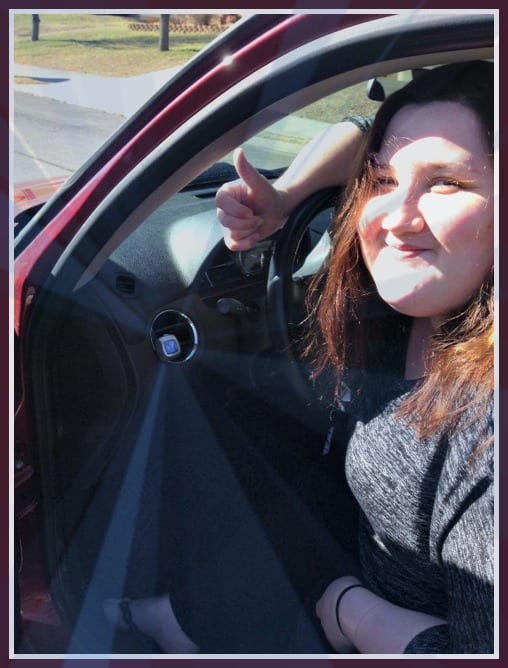 And lastly,  I had to spend some time in my son's bedroom, and I desperately needed some odor blasting protection, so I placed a Hawaiian Aloha vent clip on his ceiling vent.  It worked like a charm, and the best part is that my son didn't even notice it.  But, mama sure did!!   Aloha!  stinky odors!!  🙂
So, if you have some stinky car situations that needs to be eradicated,  I recommend that you head over to your local WalMart, and pick out your favorite Febreze vent clip.  These little guys come in single & double packs, and last up to 30 days depending upon which setting you pick, low, medium, or high when you have to take care of super smells.   Also, it's the perfect time to get some additional savings with the BOGO coupon that's available in the 3/1 P&G BrandSaver insert.  (I already got mine at Wal-Mart, but it's available at all retailers).
Connect and get social with Febreze at the following places:  
Facebook: https://www.facebook.com/febreze
Twitter: https://twitter.com/febreze_fresh
Website: http://www.febreze.com/en-us
Now it's time for some fun!  Enter to win a $25 WalMart GC below and share the love! 
(THIS CONTEST IS OVER-SORRY!)
 Comment below about the worst car smells that you or your family have dealt with!  🙂