I know that we are in the full swing of the Christmas season, but that doesn't mean that we have to wait until New Years Day to start getting fit.  There are some really great deals going on exercise equipment, blenders, DVD, and video games.   So, if you have a fitness buff to buy for, or maybe you want to buy a little something healthy for yourself this Christmas, take advantage of these super prices below!  
I own it, I love it, and my hubby stole it….LOL  I could go on & on about the power of this little blender, mixer, shake-making little guy!   It's the perfect gift for anyone whose always on the go, but wants to keep their lifestyle healthy.   $89-$100 shipped with Amazon Prime.   
Everybody needs some "Beats" when their working out!  Beats by Dr. Dre still continue to be extremely popular with the tweens, teens, and adults.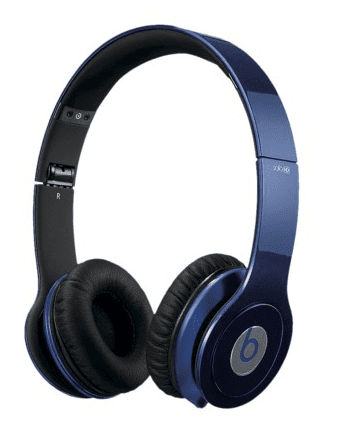 I have tried many DVD exercise programs, but my all-time favorite is Zumba.  I love how the Zumba teachers give you detailed, step-by-step instructions on how to learn a particular dance style, such as the Samba.  It's perfect for every fitness level, and I promise that you will like shaking those macaca toning sticks!   $75
If you bought a game system this year, then why not kick the kids out of the room and play a fitness video game for yourself?  I do it all the time, and many times my daughter will join me!  🙂  
I also own this awesome recumbent bike!  It's compact, rides smoothly, and holds up to 300 pounds! This exercise bike also has a wide comfortable seat, pulse monitor, and open space to work your arms out with weights if you want to!  Everyone who has taken my suggestion to get this bike LOVES it!    The price varies seasonally, so click on the pic and see what it's going for on Amazon, and take advantage of Prime shipping!  For goodness sakes get Amazon Prime, and take advantage of the 2-Day shipping!  You can try if FREE for 30 days!  🙂    
Just so ya know, that some of the links above are my referral links, which means I may get a small commission if you make a purchase, at no additional cost to you of course. Thank you for your support, and I hope you enjoy getting fit with any of the above suggested items!