I have been learning and having a blast at the different repair stops on the Making Good Blog Train, and I am thrilled to share a skill that I learned from my Dad as a teen: repairing upholstery holes in furniture, cars, and carpets!  Trust me, knowing how to do this type of repair has saved me a ton of money through the years, especially when you have kids, animals, family, or friends who can be a little clumsy at times.  It's been a super, quick, fix, solution in repairing tiny stains that I couldn't remove, kitty scratches on the couch, or glue/burn holes, which has given me some time valuable time until I could buy something new. 🙂
Check out my video tutorial below with tips & tricks on repairing a panel on a sectional couch below:
I hope you enjoyed my video, and as you can see, with a little practice anyone can repair their own upholstery & carpet holes.  In fact, I have bought some fabulous pieces of furniture at thrift stores and garage sales because of this little repair trick, and of course I have to mention that's it's been a super way to save.  Here is the link to the Permatex Fabric Repair Kit available at Amazon.  🙂  
And don't forget to continue your ride along on the Making Good Blog Train and see what cool repair project Carrie shares at CurlyCraftyMom.com tomorrow!  Carrie, is a curly-haired mama who enjoys sharing DIY, crafting, beauty & fashion tips!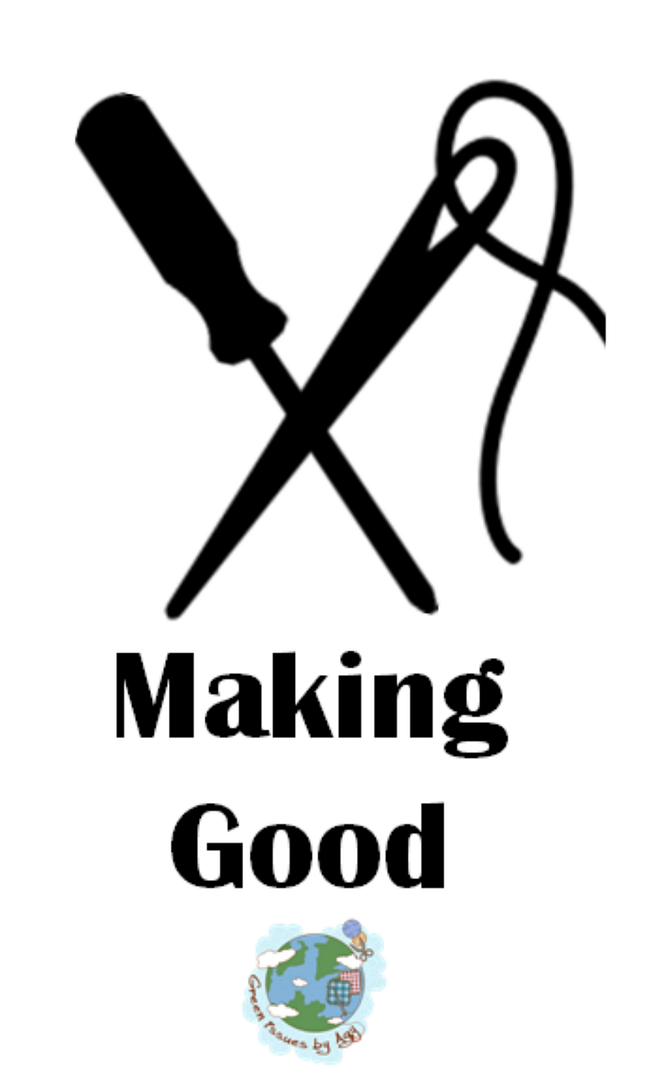 Awesome Agatha from Green Issues by Agy is taking her Fix It Friday around the globe! On May 1, the Making Good blog train will pull out of Singapore and document the possessions that other bloggers have fixed. We will show you how we mended them, and more importantly how we felt! Join us on our repair journey, and come back to Agy's blog every Friday to see the top pics of the week!
11 May – Lapis Reupholstering a chair and mini table
12 May – Vicky: www.vickymyerscreations.co.uk/ 
14 May – Carrie www.curlycraftymom.com/ 
17 May – Cassandra  www.hippiewithadragon.blogspot.com.au/ 
18 May  Taking a Break!
19 May –  Maegan www.maeandk.com 
23 May – Julia  www.sumoftheirstories.com 
24 May – Amanda www.craftyfrugalmom.com
26 May – Emily, www.theinnovativemama.com
28 May –  Vanessa   www.diy180site.blogspot.sg/