It's amazing what you can find on E-Bay, from Halloween costumes, indoor and outdoor decor, party, and candy savings.  I always comparison shop on E-Bay, simply because they have so much variety to offer, especially on their Halloween costumes!  Below are some work wear costumes, couples, kids, and fur baby costumes ideas that you may like to buy, and remember the earlier the better, so that you get in plenty of time.
Every year at my work, we love to dress up in a fun costume, but I personally still like to be comfy.  These super hero t-shirts are a perfect way to participate, and for only around $15, you can't beat the price.
I know some couples go all out on their couple costumes, but my hubby and I like to keep it simple, and I think these pair of sneakers are really cute, for only $40!  Of course they have elaborate couple costumes too, so carry on to find your spooktacular costume.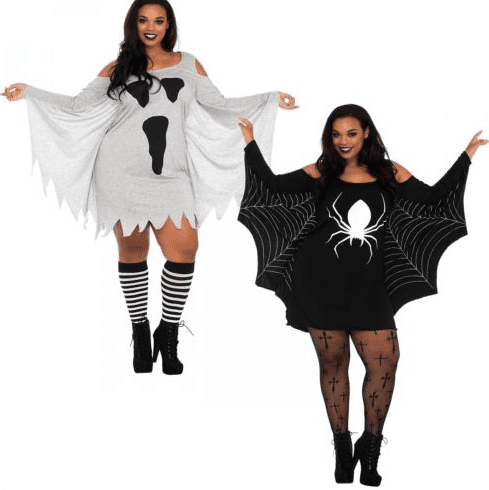 I have a special place in my heart for all of us curvy divas out there who want to wear something just as fun as our skinnier peeps out there.  So, this jersey ghost or spider dress above is not only cute, but comfy.  Around $25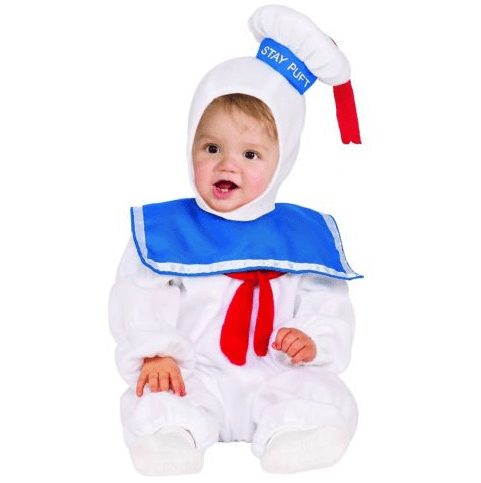 Okay, I'm showing my age here, but seriously, how adorable is this little marshmallow costume for a toddler, and they have it for older kids too.  Around $20, and there are a ton of other costumes like this on Ebay!
I have small dogs, and yes their my furry babies!  And since I am a coffee fanatic, this costume combines two of the things I love, and it's a perfect choice for only $15.  Now, whether my dog will keep it on is a different story, here she is below!  🙂
These are just a few costume choices available on E-Bay, I encourage you to also take advantage of their spooky decor, party supplies, and candy choices!  Plus they are starting to add Halloween how to videos, and all you have to do is click on the links below.
Just so ya know that some of the links in this post are my affiliate links, and I may get a small commission fee if you decide to buy, at no cost to you of course.  Thank you for your continued support of my website, and I hope you have a safe and happy Halloween season.