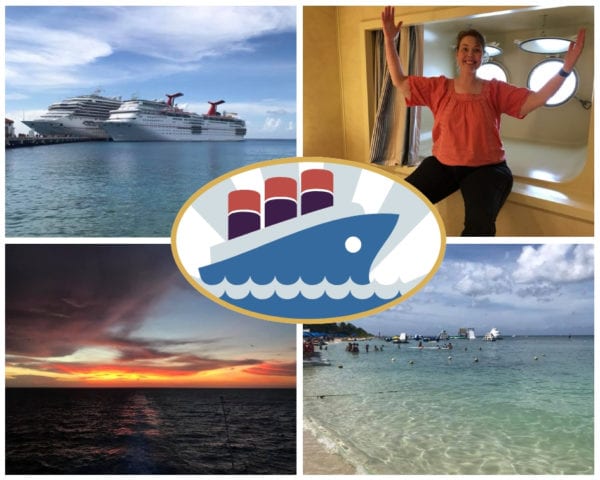 My hubby and I just went on our first Carnival cruise, and of course, when we came back, everyone was asking how it went.
All I have to say, is that I'm hooked, lined, and sinkered and the cruise life is for me.
But, there are a few things that I would have done differently, and here's why.
(Note: The links in this post are affiliate links, and I will be compensated when you make a purchase by clicking through my links. Read my disclosure policy here .)
Super Saving Tip:  By the way, I saved and got cash back by booking my cruise through, RAKUTEN, formerly EBATES!
Yeppers!  This gal saved some moolah, and booked her cruise through Rakuten, and now I have some cash back to use for the holidays
 


Luggage Woes
One, of the first things that I noticed is that we needed to buy a new set of luggage that is light and roller friendly.
Our old-fashioned luggage wasn't going to cut it, and my poor guy's face went 10 shades of red by the time we got on the boat.  Oops…
So, the next time we go, I'm getting a 3 piece luggage set like this, of course I'm loving the color.
This above American Tourister 3 piece set, reminds me of papa, mama, and baby bear luggage, and it's perfect for us two.
The little carry on bag has just enough room for swim suits, sunscreen, and glasses to put on just in case your room isn't ready.
Which brings me to the larger suitcases….read on.
Passports, Tickets, and ID's
I am so glad that my hubby and I have such a great sense of humor, and the cruise ship employees too.  LOL
I felt like we kept losing our passports, tickets, and ID's at every checkpoint.
I'm sure that some of it was the excitement of getting on that ship, but we will defiantly be more organized with the help of a family passport holder like the one below:
Not Bring So Many Clothes
I basically wore my swim suit and coverup the entire trip.
So, the next time I go, I will only bring a few outfits, and save the rest of the room in my luggage for souvenirs and treasures I find to bring back home.
The only good thing that I already had was this hanging travel bag  which fit perfectly in our tiny little bathroom.
Towel Clips
Holy Moly, it can get really windy when you're laying out in the sun on the deck.
I noticed that others had these really neat towel clips to keep their towels, and hats from flying off the deck.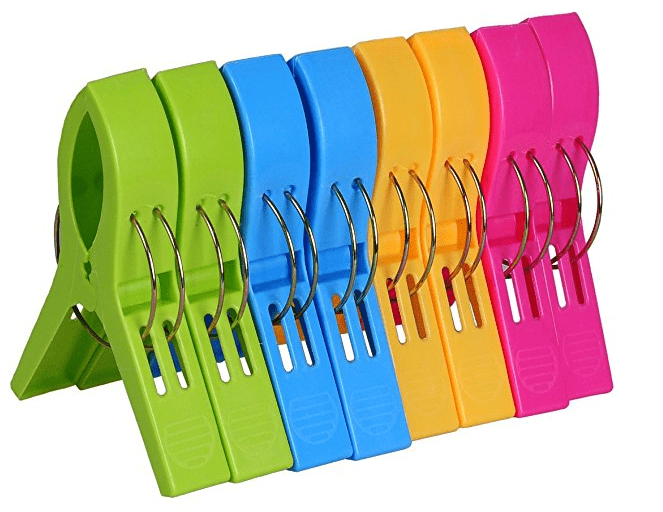 Sun Hat
The warm sun on my face, the glistening waves, and wind on my skin is very fantastic, until my flashy fashionable sun hat kept flying off my head.
Next time this gal is going to combine comfort with functionality, and get this UV sun hat with pony tail opening.
I'm sure as I investigate other travel blogger or cruise ship websites, I will find more cruising tips to try, but I have to tell this was one of the best times of my life.
I kept thinking in the middle of that ocean, how blessed and beautiful it is to live in a world so full of chaos.
It was wonderful just to collect my thoughts, and reflect and I can't wait to go again.
Thanks for stopping by, and please feel free to tell me about your cruise adventure and why below in the comments.  Bon Voyage super mates.
CHECK OUT MY CRUISE SHIP LIFE AMAZON PAGE FOR GIFT IDEAS AND MORE