I love going to a Halloween party and seeing all the different costumes that people come up with, especially when a couple or group show up characters that belong together.  One year my hubby and I went as each other, and it was hilarious watching my man in heels, panty hose, and long finger nails.  He really was a scary mess by the end of the night.  LOL  Costumes can be really expensive, but there are some online retailers who have deep discounts on new, pre-owned, or rental group or couple costumes.  Check out some of my spooky, funny, and fabulous costume picks below, and now is the time to take advantage of the savings.  (affiliate links)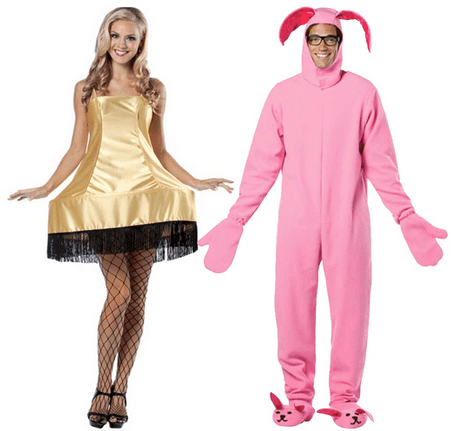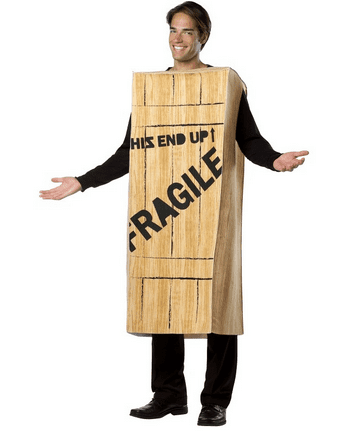 Not only do I love the Christmas Story movie, but these costumes simply make me smile!  It can be a perfect couple costume, or find a silly third friend to wear the bunny suit and go as a group.  These are available at TrendyHalloween and take advantage of their newsletter savings by signing up below: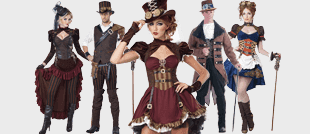 If your into the Steampunk craze, then head over to HalloweenCostumes, and check out their time warped, science/geared costumes in a variety of sizes.  These costumes are going fast, so get yours before they are all gone.   
This wine & chesse couple costume is something that I could see my sister and my brother-n-law wearing to a Halloween gathering.  (Although she would probably be the bottle of wine).  LOL  This is available on Amazon for only $35.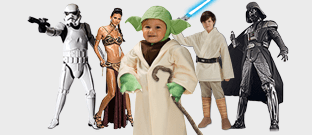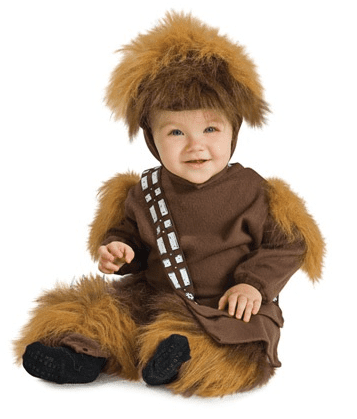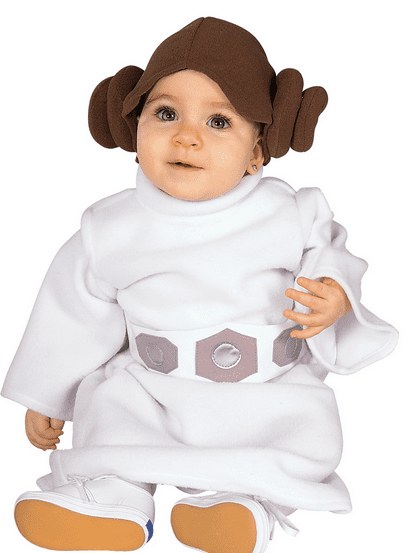 Ok…..I simply couldn't resist sharing the Star Wars costumes above.  I love the Star Wars movie series, and I am looking forward to the new movie coming out this December.  These costumes are available at HalloweenCostumes.com and many of the Star Wars costumes are going fast, so get your while they are still available.   
These are just a few of the couple or group costume ideas that are available to buy online, for some additional spooktacular savings, sign up for the store's email newsletter, and remember that you can also buy pre-owned & rental costumes. Happy Halloween!