It's that time of year when your garden veggies are about to burst, and they are begging for you to take them out of the dirt.  The problem is, that the veggies & fruit can become garden overload, and then certain people start to secretly put their tomatoes, zucchini, and squash in grocery bags and drop them off on their family and friends doorsteps.  (This just happened to me the other day).  🙂  
Now…..I know it's because they don't quite know what do to with all the extras, and they definitely don't want to feel guilty for throwing it out, because that's  just not right.  So, to take advantage of your garden overload, I am sharing the top 3 things that you can do save some money, and enjoy all your hard work.    
Learn How to Can For Goodness Sakes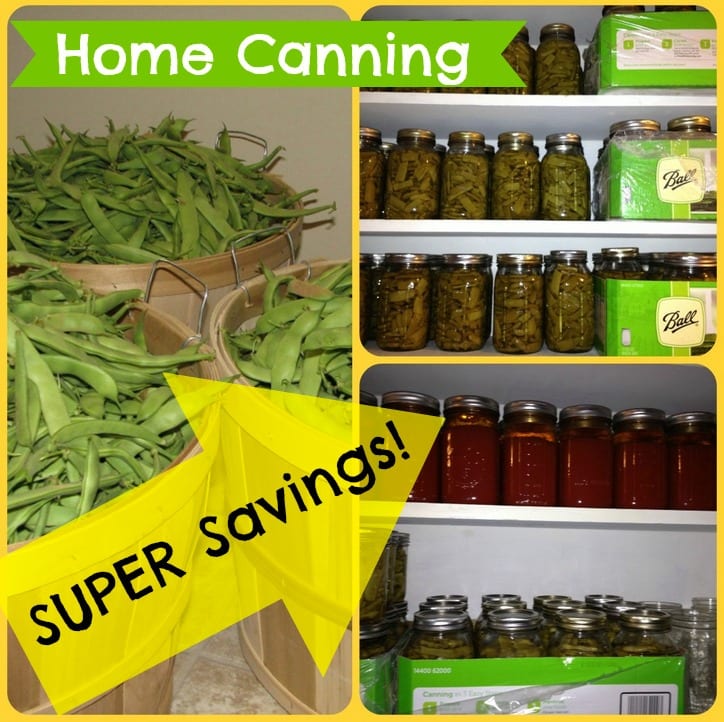 I have several raised garden beds, which has allowed me to enjoy spring, summer, and fall produce, and I like to extend my saving for the entire year by canning.  I keep it simple, I grow tomatoes, green beans, peppers, a little squash & zucchini, and grapes.  Which means I get to get creative and make my own salsa, marinara sauce, relishes, green beans, jellies, and preserves.  I can usually get through and entire year without buying these items, and they simply taste fresh and fabulous!  
New to canning?  The best place to start is here:  FreshPreserving.com
What equipment do I use?  Click here:  Canning Essentials
Freeze Them Baby!
Instead of paying for frozen veggies & fruits, you can save a whole lot of moolah by freezing them yourself.  I have an extra stand up deep freezer, just to keep this, and any other seasonal sales that I might find at the store safe.   Here's some tips on How To Freeze Fruits And Vegetables from AllRecipes.com.
Compost It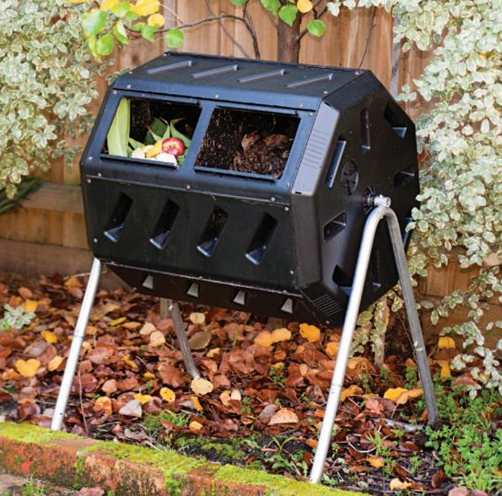 Don't throw those veggies out!  Put them in a compost bin, watch the fertilizer magic happen, and put it in your garden.  Plus, this is something that you can do year round with all your food scraps, and I've seen some pretty creative DIY composting bins such as this one by Practically Functional below:
I know that growing a garden is hard work, but I can't express enough the savings that you will reap, as well as accomplishment you will feel the first time you make that can of salsa with ingredients you grew yourself.  I thank you for stopping by, and just so you know that some of the links above are my affiliate links, and I may get a small commission fee if you decide to buy.  I appreciate all of your support, and here's to Happy Gardening Season.