I have had such a good time finding unique, savvy,  and inexpensive gifts this year, but my all-time favorite gifts are the funny ones.  You know those presents that no one would actually buy for themselves, but when they open their box they can't wait to put it on or display it proudly for the world to see!  🙂  So, here are some fun, humourous, Christmas gifts that are still available to give to that loved one that needs a little extra cheer this holiday season.   These items are available at Amazon.com and going fast, so if you are a Prime member take advantage of the 2-day shipping, and if you're not a member sign up for a free 30 day trial at the bottom of this post!   Hint:  I really mean it when I tell you that these funny Christmas gifts below are going FAST!  So, hurry!  
Red Neck Champagne Flutes Gift Set
I am originally from up North, and moved down South in 1995.  Very quickly I learned all about Red Necks, and it's not a negative, it's a positive.  It's about being resourceful, and these mason jar glasses are just down right cute!  Hurry, there are only are few left of these beauties.  
Christmas Story Lamp – Desk Leg
What represents the classic "Christmas Story" movie better than the Leg Desk Lamp!  LOL    Great gift, lots of laughs.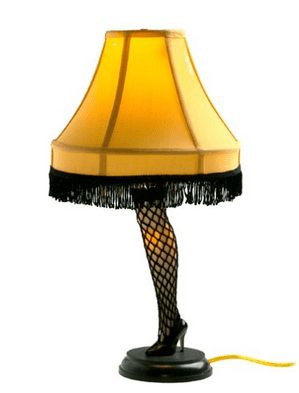 Beardo Original Foldaway Beard Hat
I figure if you have to wear something warm for the outdoors, why not have some fun while you're at it.  These "Beardo" mask/hats come in a variety of colors.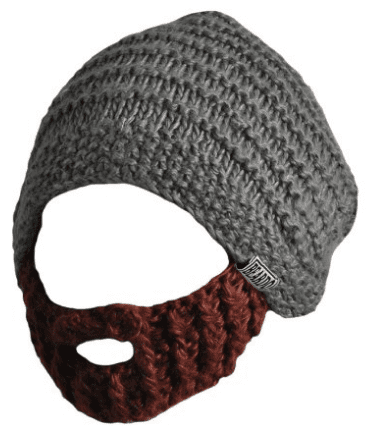 Candy Cane High Heel Bottle Holder
My family loves a little wine every now & then, and this wine bottle holder would make the perfect gift for any wine lover out there!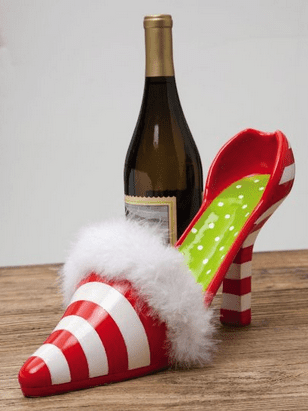 Everyone needs a little Christmas kiss!   This mistletoe hat will  be a big hit at your family Christmas party!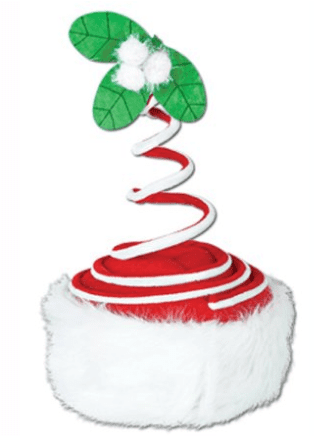 Just so ya know, that some of the links above are my referral links, which means I may get a small commission if you make a purchase, at no additional cost to you of course. Thank you for your support, and I hope you enjoy shopping for the comedian in your family! 🙂